BaseCore™
Geocell Installation Manual
Our simple do-it-yourself foundation grids are perfect for every backyard project. BaseCore gives peace of mind for your investment with a perforated, tough geocell base.
Military-Tested for Your Backyard
The same geocell used to handle tanks and other heavy-duty vehicles can support whatever project you have. If soldiers and armed forces rely on our durable ground grid kits, they can support your shed, playset, or carport too. BaseCore is made from thick, high-density polyethylene (HDPE) plastic and is built to last. You can get 60 years out of the product and reuse it for a different location if you want to start over.
Calculate How Much Geocell
You need to know how many geocell panels are necessary to install your driveway, playset, or other backyard projects. That's where we can help. Use our BaseCore calculator to determine what you need.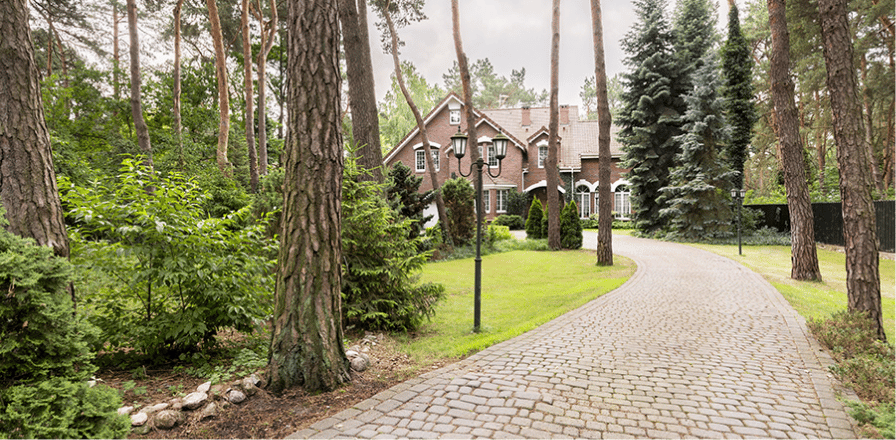 Everything You Need for Installation
BaseCore makes laying a backyard base easy when you get all the materials from us. We save you the trouble of going through multiple geocell dealers if this is your first project. Have peace of mind working with a company that gives you more than just a durable base.

How to Install BaseCore Geocells

Prepare your base
Remove any large rock or debris. Lay the BaseCore™ on top of the ground and dig approximately 4-5" to make the BaseCore™ flush with the surrounding ground. Or, utilize a border around the outside edges of the BaseCore™ geocell to protect the edges from being exposed.

Install Geotextile Fabric

Seure Geocell Panels

Connect or Trim Panels

Fill Basecore™ Panes

Compact Your Surface
Can I install this myself?
Most projects are completed easily by our homeowner customers. Larger or more complex projects are completed by landscapers or contractors. We have designed Backyard Bases products to offer a solution for easy installation.
Talk to Us About Your Project
We understand you might still have questions about installing BaseCore for your backyard project. Our team is here to help with your unique circumstances and walk you through best practices for laying a tough base. Whether over the phone or at our office, we're here to assist you.