BaseCore™ Geocell for Parking Lots
Lay a backyard parking lot for less than concrete with 6 easy steps. Support your load support area with ground stabilization and drainage that stops ruts and potholes.
Park Stronger & Cheaper than Concrete
With BaseCore™, you get both durability and affordability as a DIY parking lot. We design our parking foundations with high-density polyethylene (HDPE) that can withstand tanks and other heavy-duty vehicles. It's a material that lasts 75+ years and is just as strong as pouring concrete.
Save on your parking lot with BaseCore™ by paying less than you would for regular foundations. It removes the need for a sub-base so you don't have to spend extra constructing a reliable vehicle surface. The ground grid reduces infill costs by 33% and even uses recycled on-site infill materials.
There's no question that our geocell bases carry the strength of concrete with the price of gravel, having the best of both worlds.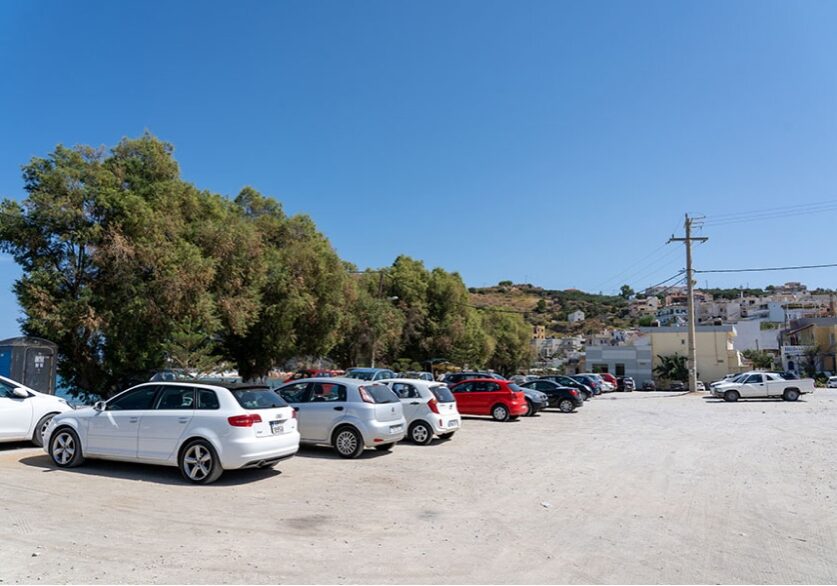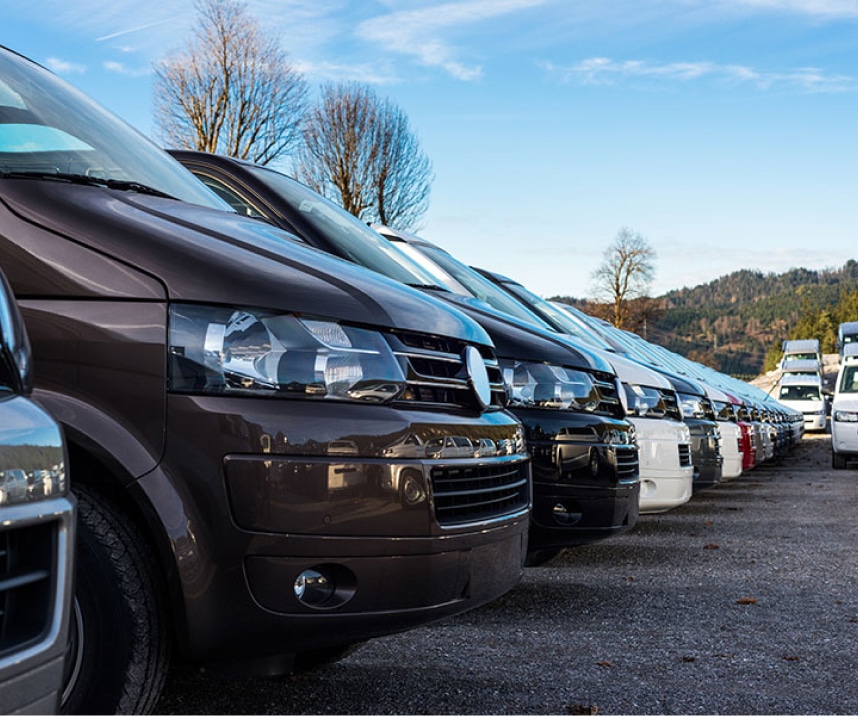 Install & Park with 6-Simple Steps
Like any other backyard project, building a parking lot should be easy. That's why we made BaseCore™ a DIY parking lot foundation. You can save by laying the base on your own without driving project costs up with specialists.
We have an installation guide with everything you need to start building a parking lot at home. Following these 6-simple steps will give you a reliable parking lot for cars, tractors, and other vehicles. With zero setting time, you can drive on the self-install parking lot the same day without waiting on poured concrete.
Backyard Parking Lots with Any Infill
BaseCore™ is a versatile ground grid that takes virtually any infill material, even on-site materials to reduce costs. To learn what infill is right for your project, speak to the Backyard Base support team. We would be glad to advise you on the parking lot project and quote you with a local aggregate company.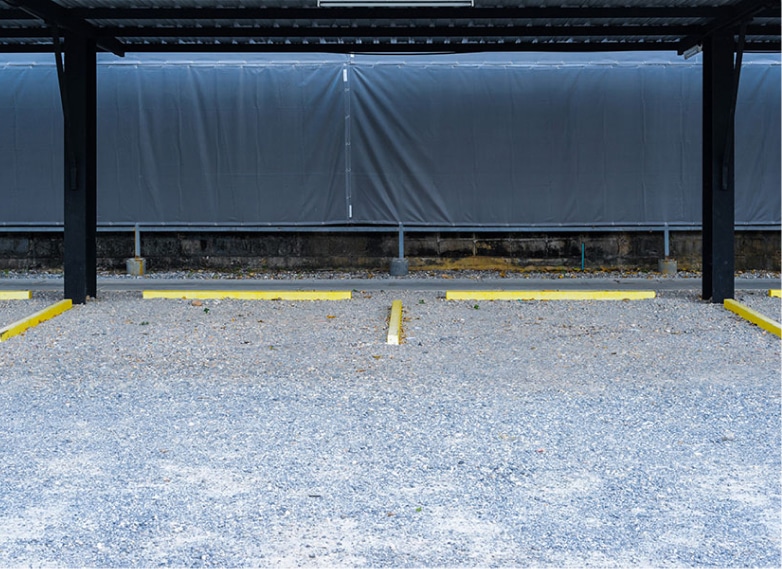 Gravel is a great infill option for BaseCore™ if you're just starting out or on a budget. Adding extra permeability, it still retains durability by locking the ground in place with its honeycomb structure.
 Traditional parking lots are also an option with HDPE panels. Simply pave each BaseCore™ cell with asphalt and allow the foundation to set for a reliable parking lot.
 Create a rigid BaseCore™ parking lot while following the land's natural contours. Expand our collapsable panels across the parking lot area and pour concrete for an area that lasts a lifetime.
BaseCore™ stops mud pits and uneven vehicle surfaces in parking lots by reinforcing the ground like rebar. Plant grass in between cells for cross-root growth and a permeable foundation that resists heavy storms.
Beat Other Parking Bases with BaseCore™
We created BaseCore™ as an accessible DIY foundation grid that saves you money and helps you build a durable parking lot. It's easy to see how our geocell bases don't have the same problems that concrete and asphalt do, such as pooling and resealing. When you choose us over competitors, you're building a better parking lot that gets the job done right.
Common Parking Lots Bases

Attributes
Basecore
Concrete
Asphalt
Gravel
Dirt

Permeable

Sometimes

Erosion

Strength

Strong

Strong

Medium

Weak

None

Longevity

Durable

Durable

Short-term

Short-term

Unreliable

Easy

Expert

None

Maintenance

Not Needed

Check for Cracking

Check for Cracking

Reseal Every 2-3 Years

None

Price

$

$$$

$

$

None

Sub-Base

No Need

No Need

Weak Soil

Settle Time

Drive Instantly

28 days

3 days

7 days

None
BaseCore™ Lots that Weather Any Storm
Our foundation grid's permeable cells send water straight to groundwater level without surface flooding. BaseCore™ eliminates the need for a drainage system with natural perforation (holes) that allow water to pass through. Unlike concrete, you can build a durable parking lot that doesn't crack or pool over time.
This means heavy rain and snowstorms don't stand a chance when your parking lot has BaseCore™. Permeability and weather-resistant geocell foundation grids protect your project's structural integrity. You can park with confidence every time knowing the base will withstand natural elements and keep potholes away.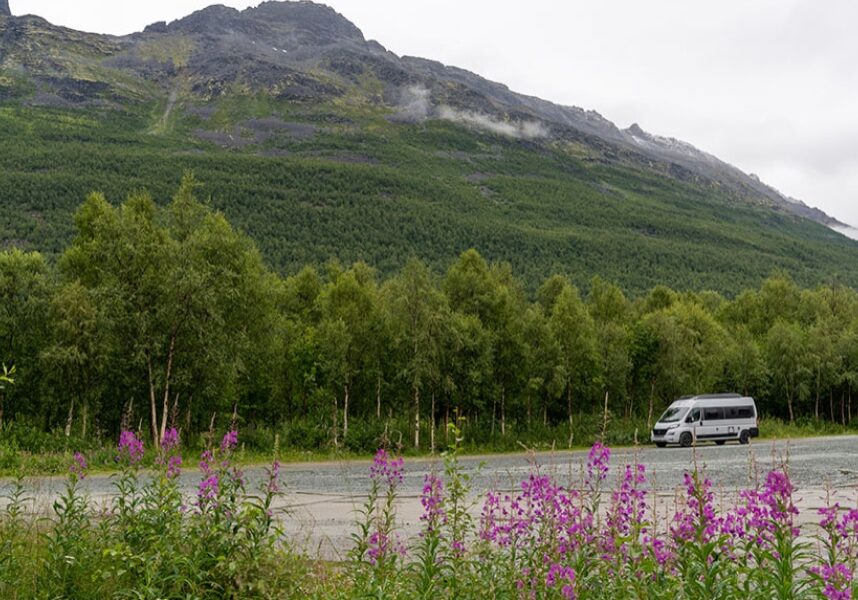 BaseCore™ for All Backyard Bases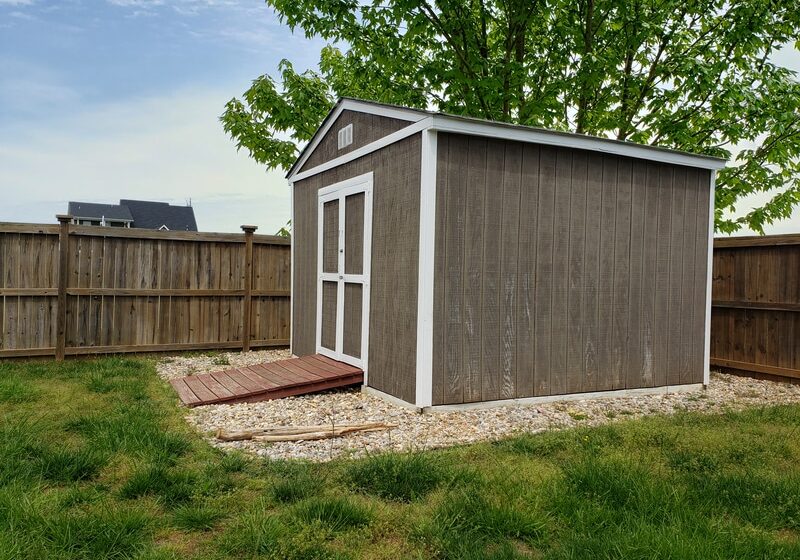 BaseCore™ Sheds
Perfect ground support for backyard sheds and structures.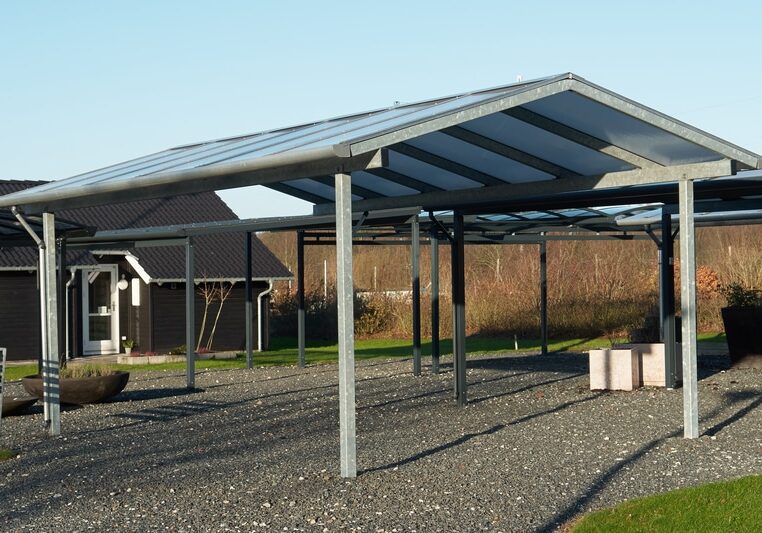 BaseCore™ Carports
Strong and stable supporting all vehicle parking under carports.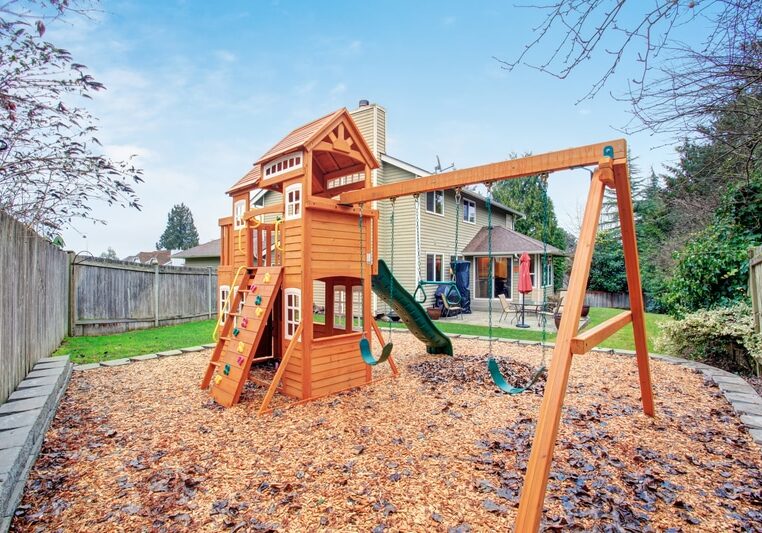 BaseCore™ Playsets
The perfect base for your playground and playsets.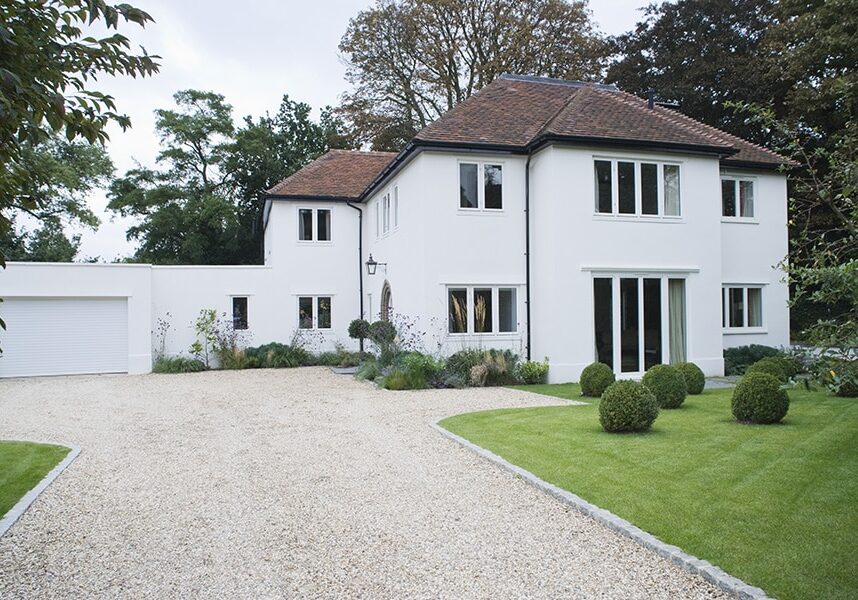 BaseCore HD™ Driveways
Our heavy-duty geocell that supports heavy traffic without ruts.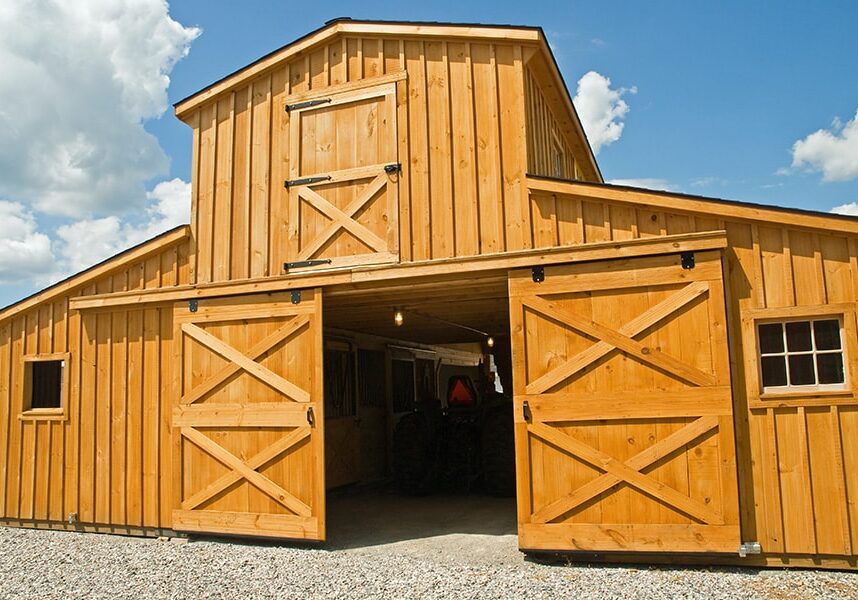 BaseCore HD™ Farm
For multiple uses around the farm in stalls, turnouts, arenas and more.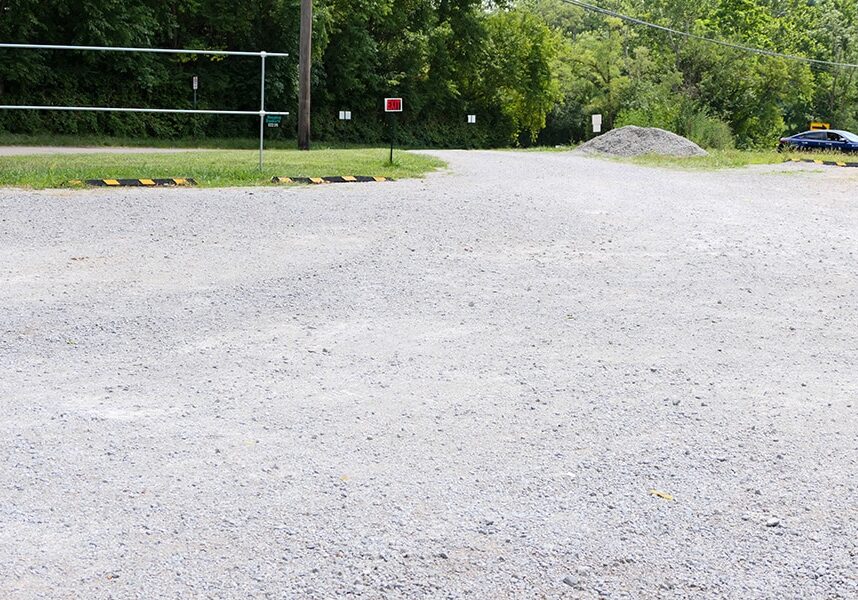 BaseCore HD™ Parking
Create lifetime parking areas, pads or driveway extensions with ease.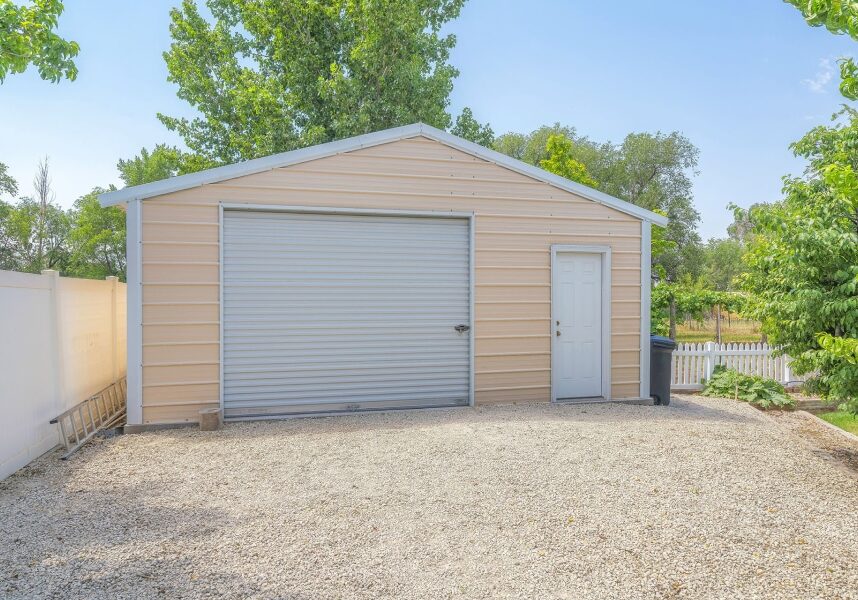 BaseCore™ Parking Pads
Customizable load support and strength no matter how heavy your vehicle is.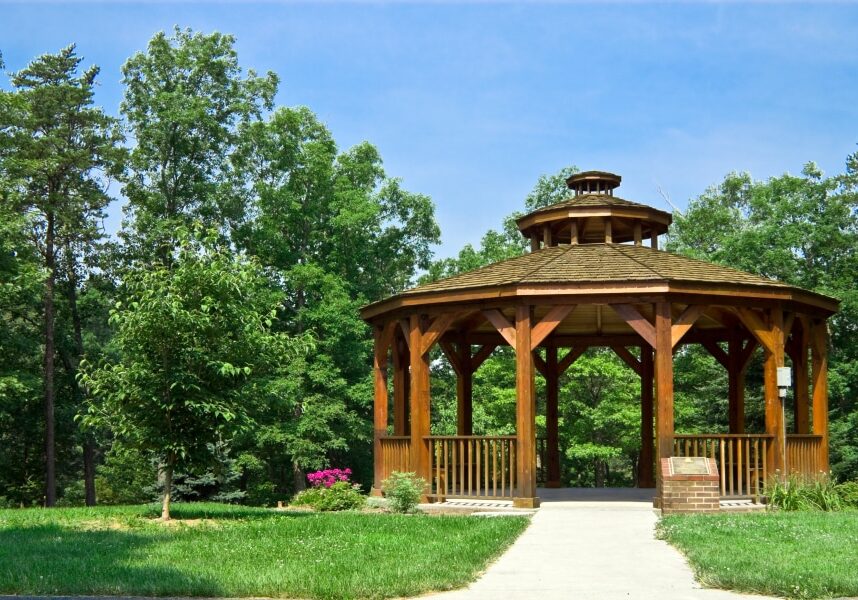 BaseCore™ Gazebos
Create a big first impression with family and friends under a foundation that lasts.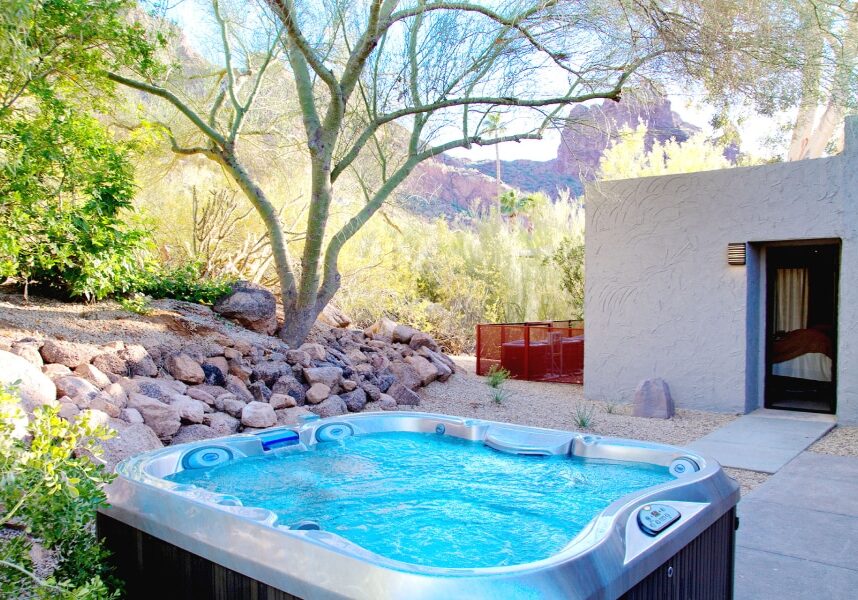 BaseCore™ Hot Tubs
Relax on a durable foundation grid that's cheaper than concrete and lasts 75+ years.
Build a Reliable Parking Lot
With lower costs and higher durability, BaseCore™ parking lots stand the test of time, lasting more than 75 years. You can rely on our permeable foundation grids to prevent future maintenance that concrete and asphalt have. Trust your own installation work by laying it DIY and parking on it the same day.